Guest Blog Written by Tim Lawrence and all images taken by Mario Guido Rossi.
For some, diving vibrant coral reef walls among some of the world's most unique marine animals can be exciting enough. However for others, technical diving in waters deeper than 30 meters/98 feet to discover untouched dive sites can be more exhilarating. If you're a technical diver wanting to explore some unbelievable wrecks then Thailand is the destination for you. Located in the heart of Southeast Asia, Thailand is packed with wreck sites only accessible by technical divers. Here are five historic wreck sites to add to your Thai technical diving bucket list.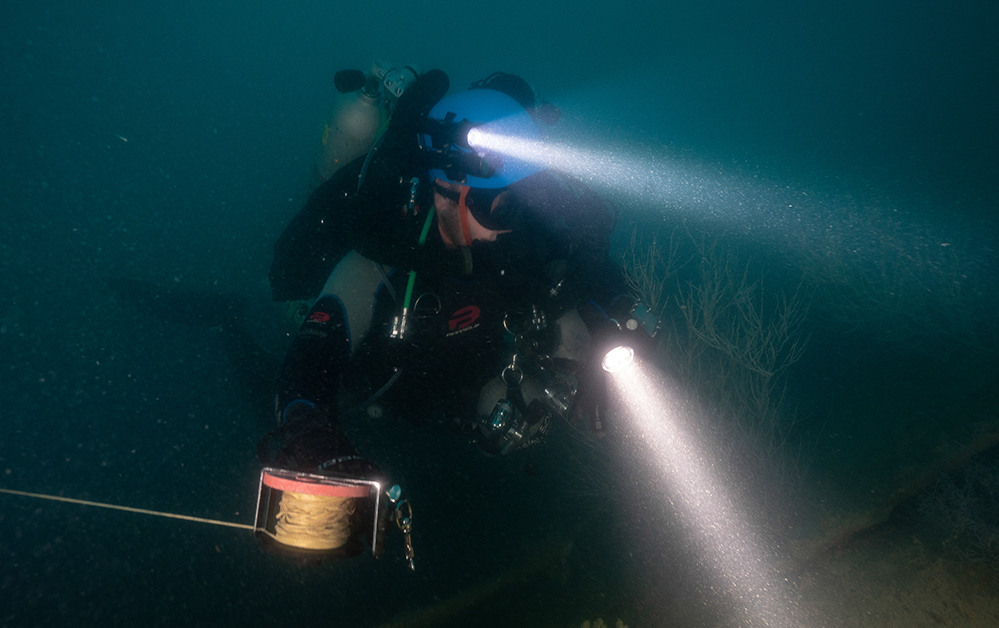 1. Tattori Maru in Koh Tao
The Tattori Maru was an infamous ship with a dark history. The ship was nicknamed 'hell ship' referring to a mission where she was ordered to transport the survivors of the Bataan death march. Individuals were packed into the holds with no room to lie down which unfortunately resulted in 20 losing their lives during the voyage. This historic wreck was sunk by the submarine USS Hammerhead in 1944 from a torpedo hitting its bow. Today the Tattori Maru is located 120 nautical miles east of Koh Tao and lies on its starboard side in 75 meters/246 feet of water. The bow is upright and twisted, nearly separated from its main body due to the explosion making a great sight for divers. With over 128 meters/419 foot of the wreck to explore, you certainly won't be disappointed by its beauty and good visibility.
2. Burma Maru in West Cambodia
During her finial mission the Burma Maru was believed to have been carrying gifts of reparation from the then Thai king to the emperor of Japan. Although the gifts were thought to be three gold and diamond encrusted swords, no evidence has ever been found. Sunk in 1942 by a torpedo from the USS Swordfish, this wreck is one that has only been dived a handful of times so there are still many secrets waiting to be uncovered. Today you can find the Burma Maru lying in 67 meters/219 feet of water. The bow is almost separated directly in front of the bridge and sits at a 90 degrees angle to the main body of the wreck. If you're interested in diving this secreted wreck, make sure you head 60 nautical miles west of Cambodia.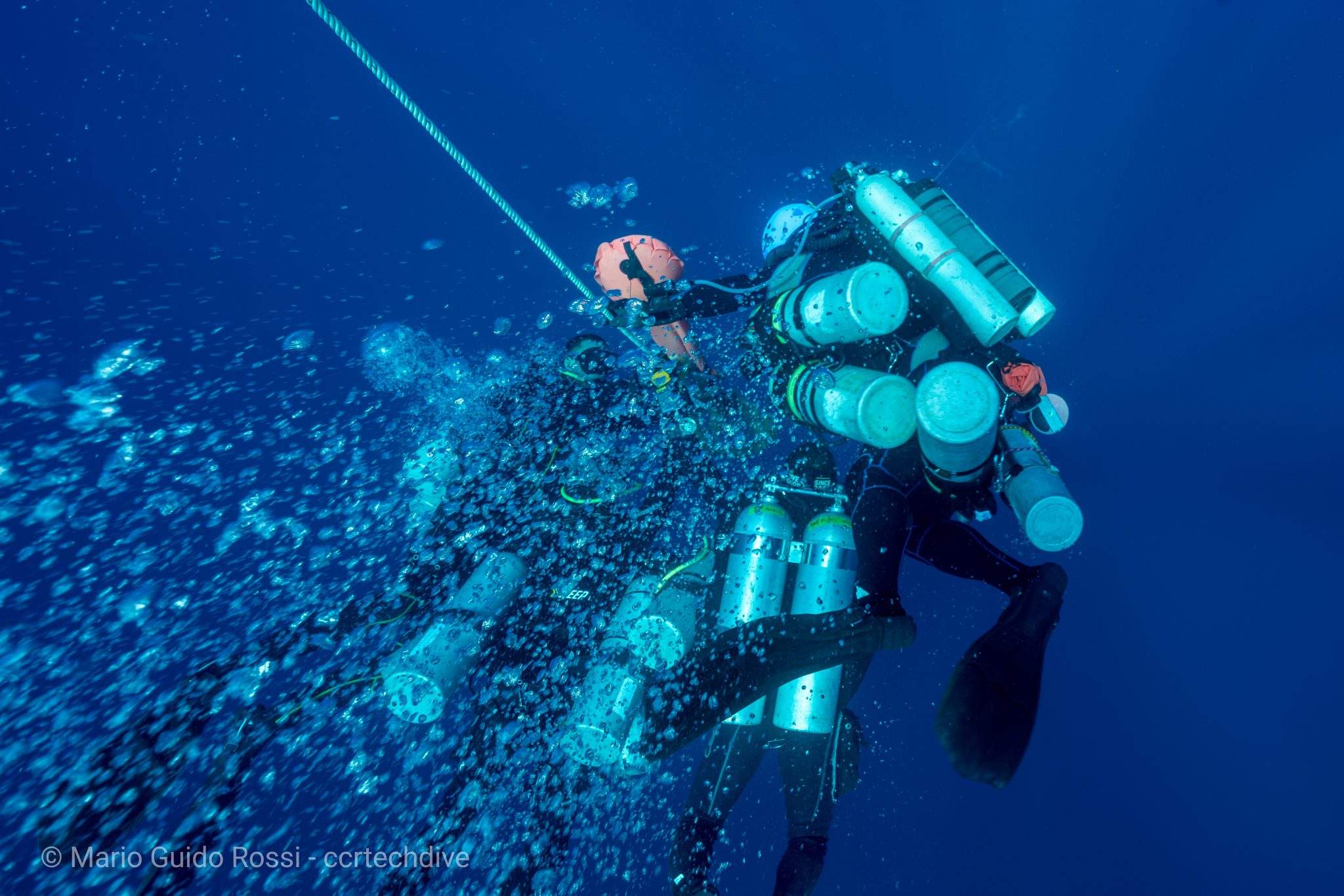 3. Sea Crest (Scan Queen) in Koh Tao
The Sea Crest wreck also known as Scan Queen, can be found 100 nautical miles east of Koh Tao. In 1977 the ship was struck by a typhoon which unfortunately resulted in 91 deaths and its sinking. Before this, the Sea Crest was primarily operated for drilling and exploration. Today the wreck beautifully lies on her starboard side with the pipeline clearly disconnected and hanging over the side amidships. Sitting in 50-70 meters/154-299 feet of water, the Sea Crest is an amazing dive with the superstructure and decks full of machinery used in oil and gas exploration in the 1970's.
4. USS Lagarto in Koh Losin
On the 3rd May 1945 while patrolling with USS Baya, the USS Largarto came under attack from the INJ Hatsutaka. On this day 88 submariners went down with her. This incredible wreck now sits upright in 67-75 meters/213 – 246 feet of water in Koh Losin. At the top of the wreck you can find torpedo tubes that are still open and empty, suggesting the USS Lagarto went down fighting.  With over 95 meters/308 feet to explore, the USS Largarto is a war grave not to be missed by any avid technical diver.
5. HTMS Pangan in Koh Tao
Known as a military transport ship in the 1940's, the HTMS Pangan was last used to transport the body of a high ranking military officer returning from the war. After the HTMS Pangans sinking in 1961 from an unexpected storm, the deeply suspicious Thai sailors believed the military officer's ghost was haunting the ship. They even said his crying could be heard as the ship sunk into the ocean. Sitting in 53-60 meters/173- 196 meters of water, the HTMS Pangan can now be seen sitting upright 60 nautical miles north—east of Koh Tao. This is an eerie wreck dive with lots of opportunities for penetration (and photos) between the holds.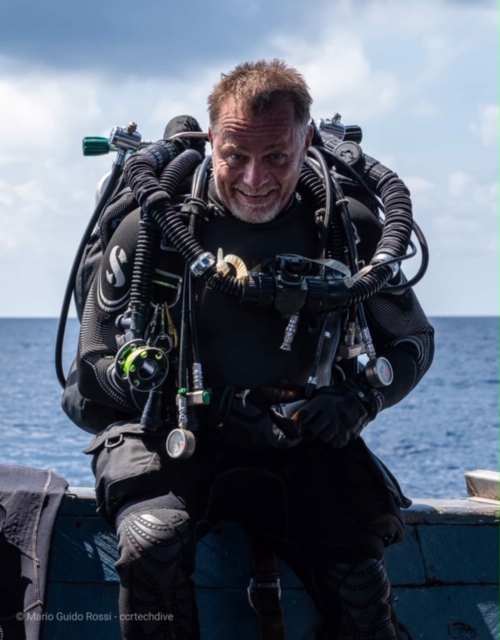 Want to start exploring these incredible wreck dives in Thailand? Learn more about technical diving and locate a PADI TecRec Center today!